Please have a safe, thoughtful
and reflective Memorial Day.

Drive safely and wear your seat belt if you are travelling, and reflect on the real meaning of the day. It is more than the unofficial beginning of summer, more than the Indianapolis 500, more than picnics and barbecues.

Formerly known as Decoration Day, the holiday commemorates U.S. men and women who have died in military service to their country. It first began as a way to honor Union soldiers who died during the Civil War. After World War I, it expanded to include those who died in any war or military action, including the 3,444 killed in Iraq and the 390 killed in Afghanistan, as of May 25th, 2007.

If you would care to listen, here is an audio link to Taps in mp3 format from www.war-veterans.org, and below are the most recognized lyrics to the piece of music also known as "Butterfield's Lullaby" or "Day is Done":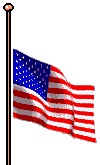 Fading light dims the sight
And a star gems the sky, gleaming bright
From afar drawing nigh,
Falls the night.

Day is done, gone the sun
From the lake, from the hills, from the sky
All is well, safely rest;
God is nigh.

Then goodnight, peaceful night;
Till the light of the dawn shineth bright.
God is near, do not fear,
Friend, goodnight.
Broward County Memorial Day events from the Sun-Sentinel.
Miami-Dade County Memorial Day events from the Miami Herald.
Plam Beach County Memorial Day events from the Palm Beach Post.